NEW...FOR LATE SUMMER 2021 AN ALPINE BRIDGE SPECIAL
OUR RE-ARRANGED CITY BREAK TO CHESTER.

An exciting few days of fun and Bridge to help us recover from the Lockdown blues and to meet up with some old friends in the fabulous Queen Hotel.

September 12th - 17th

£545 per person in a Small Single room (Queen Building)
£670 per person in a Standard Single room (Queen Building)
£545 per person in a Standard room (Queen Building)
£595 per person in an Executive room (Queen Building)
£645 per person in a Superior room (Kings Building)
£750 per person in a Suite (Queen or Kings Building).
(Single occupancy of a double room will attract a supplement.)
Please click on the coloured links for full details of the holiday and the Hotel.


For more information or to order a booking form please use our E-MAIL FORM

LATEST NEWS
We are currently making plans for an Alpine Bridge visit to Guernsey, using the new Super Ferry from Poole.
WHAT A LOVELY WAY TO TRAVEL!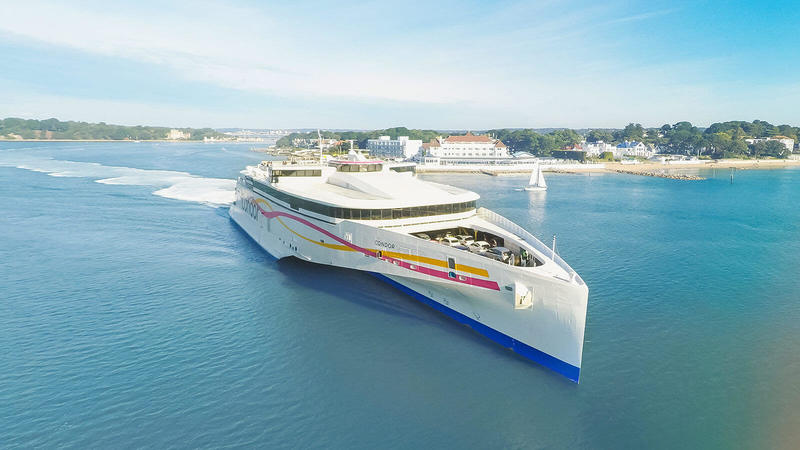 The Condor Liberation
The ferry operates daily throughout the summer months and can hold 285 cars and 850 pasengers.
Likely dates are April 30th – May 7th 2022

PLEASE LET US KNOW IF YOU WISH TO BE ADDED TO OUR LIST OF 'PROBABLES'
FOR THIS EXCITING HOLIDAY.
Alpine Bridge Ski Holidays
It is very much regretted that due to the continuing uncertainties caused by the ongoing pandemic of the Covid virus, and the sale of the Hotel l'Ancolie for redevelopment, we are unable to arrange any Ski and Bridge holidays for the forseeable future.
However, we have kept the short Video clip taken in 2017 so that you can see why we and our guests all fell in love with the village of Champagny, and why we enjoyed 63 weeks of our Alpine Bridge holidays there.
We hope to arrange a reunion week sometime in 2023 or 2024

© 2017 Brian Millbank
There is also an extensive gallery of photographs taken on our previous holidays which are available for viewing on our Archives page.
For more information or to order a booking form please use our E-MAIL FORM